Scared to go to the gym nowadays? Can't afford home fitness equipment? No problem! We have a way to help you work out efficiently and safely in the comfort of your home… Meet our multifunctional4-Tube Tension Rope!
This Tension Rope allows you to have a full-body workout by effectively exercising your arms, abs, legs, shoulders, and buttocks easily! The Tension Rope is lightweight and portable so you can enjoy a quick workout anywhere.  And whether you like to exercise sitting or standing up, the 4-Tube Tension rope will still target all of your muscles, tighten, and tone them till you have the body you desire!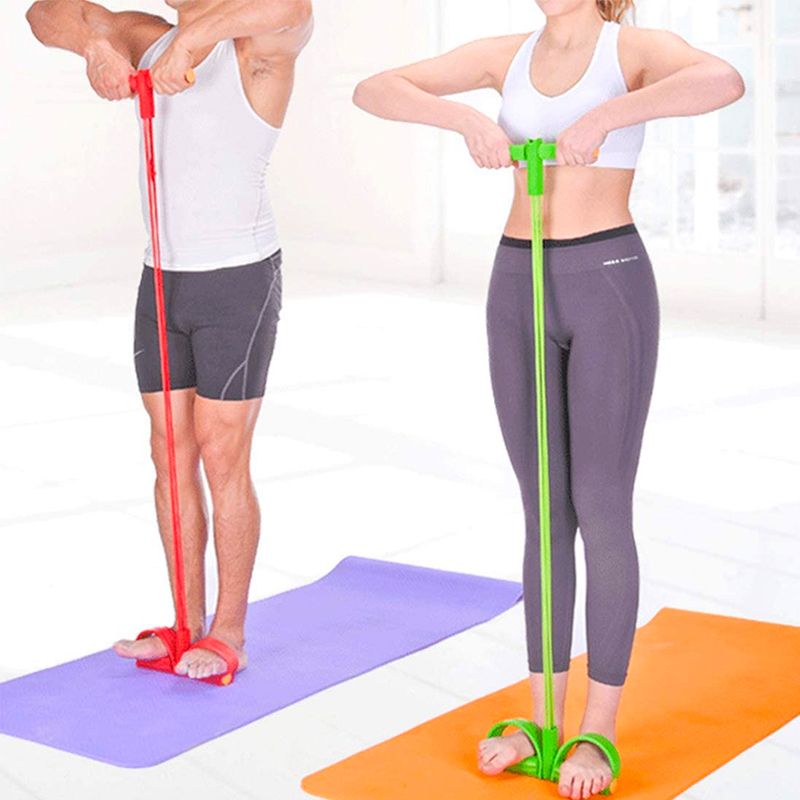 🌸 The 4-tube tension rope will safely and easily tighten and tone your legs, arms, and waist while improving flexibility and stretching.
🌸 Ergonomic design that gives you a comfortable and perfect grip while working out.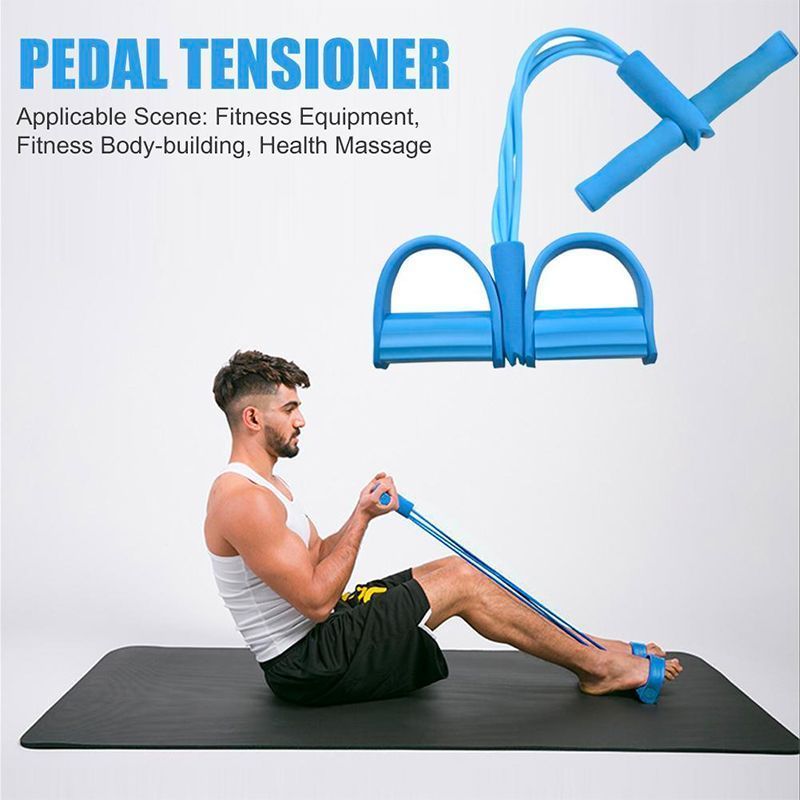 🌸 Flexible foam that offers high tensile strength and good elasticity for efficient exercises.
🌸 Multifunctional tension rope that provides a full-body workout, whether sitting or standing.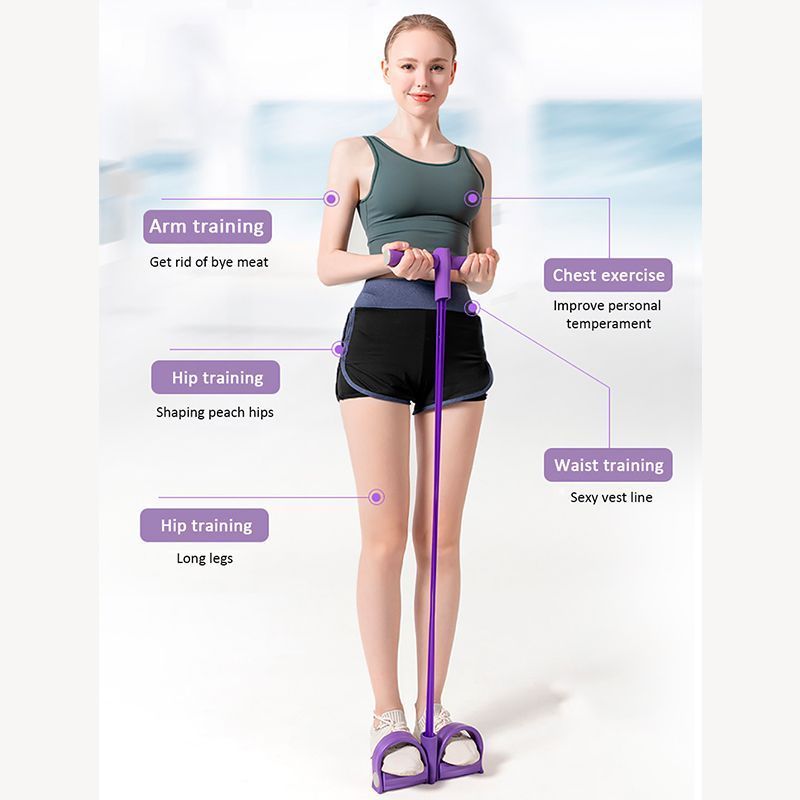 🌸 Safe, durable & high-grade material with environmental foam and NBR tubes with natural latex.
🌸 Anti-slip & thick latex tube allows you to use the tension rope safely and easily.
🌸 Portable resistant band that can be used in the privacy of your home, office, hotel room, and outdoors.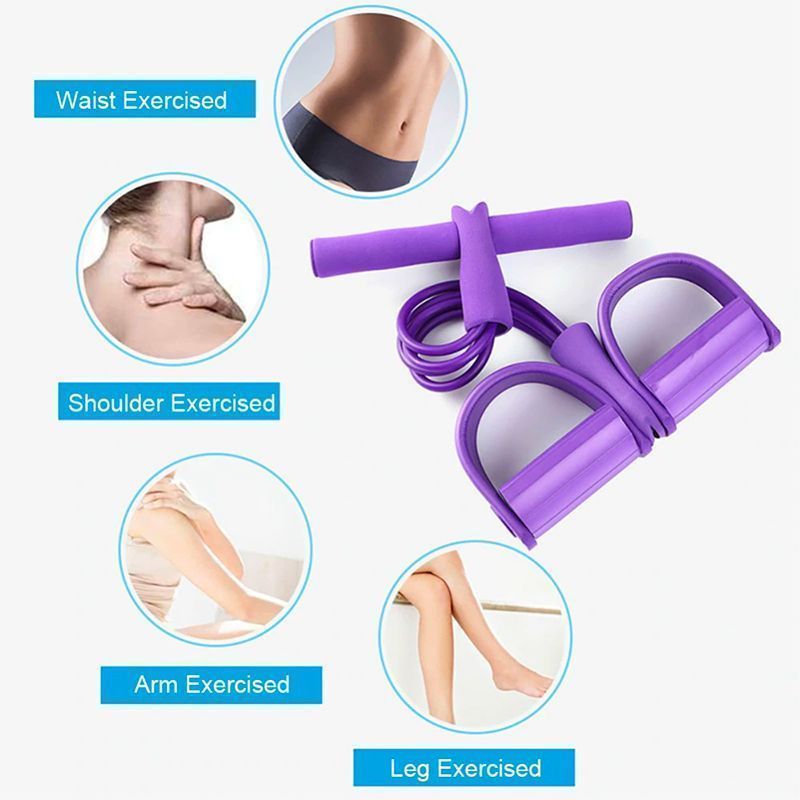 🌸 Specifications
Material: TPE
Type: 4 tubes
Color: Purple, Blue, Red, Green
Size: 520x280x280mm/20.47×11.02×11.02in
Net weight: 350g
Gross weight: 350g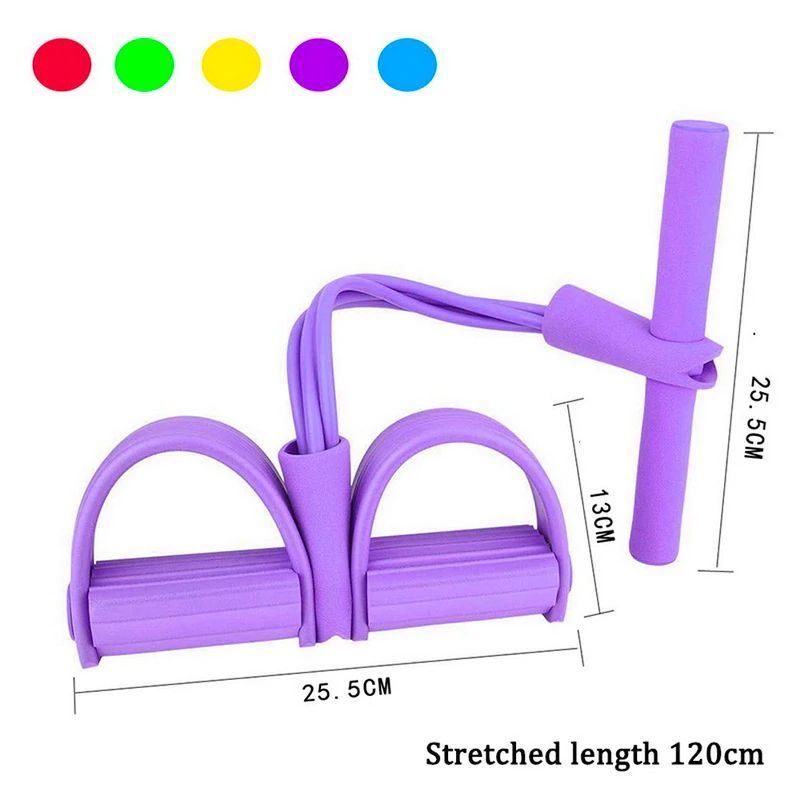 🌸 Package List
1* Tension Rope