Do you still not see a clean pearly white smile even after several dentist visits? Always finding tartar and plaque building up between your teeth? Of course, wanting a fresh breath and a beautiful smile should never stop you from enjoying your coffee and favorite food. So binge-eat them and then clean your teeth with our Ultrasonic Dental Scaler.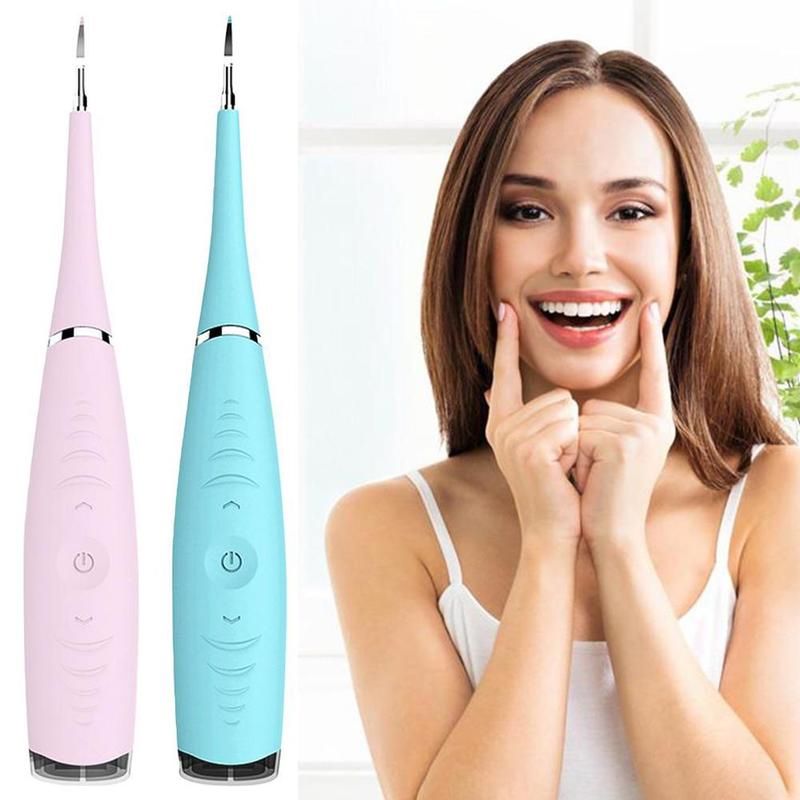 You can maintain your oral health and the way your teeth look easily (and at home!) with the electric tooth cleaner as it can safely and effectively get rid of all the plaque buildup to guarantee the whiteness of your teeth and the freshness of your breath. Just adjust the vibrating pulsations according to your needs and get the results you want without worrying about hurting your gums or feeling pain.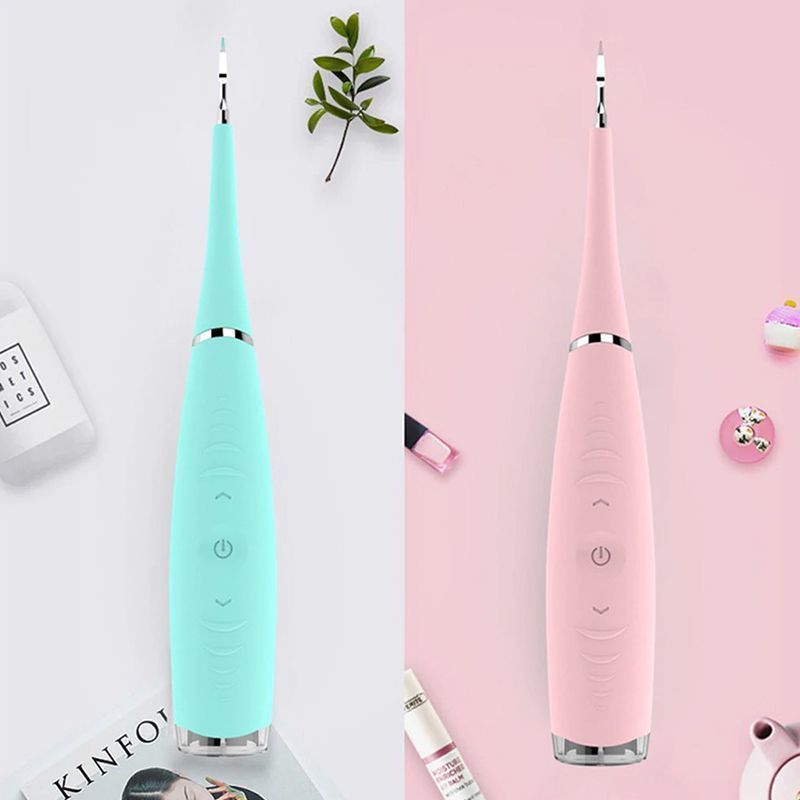 Allow the Ultrasonic Dental Scaler to boost your confidence so you can smile widely to the world!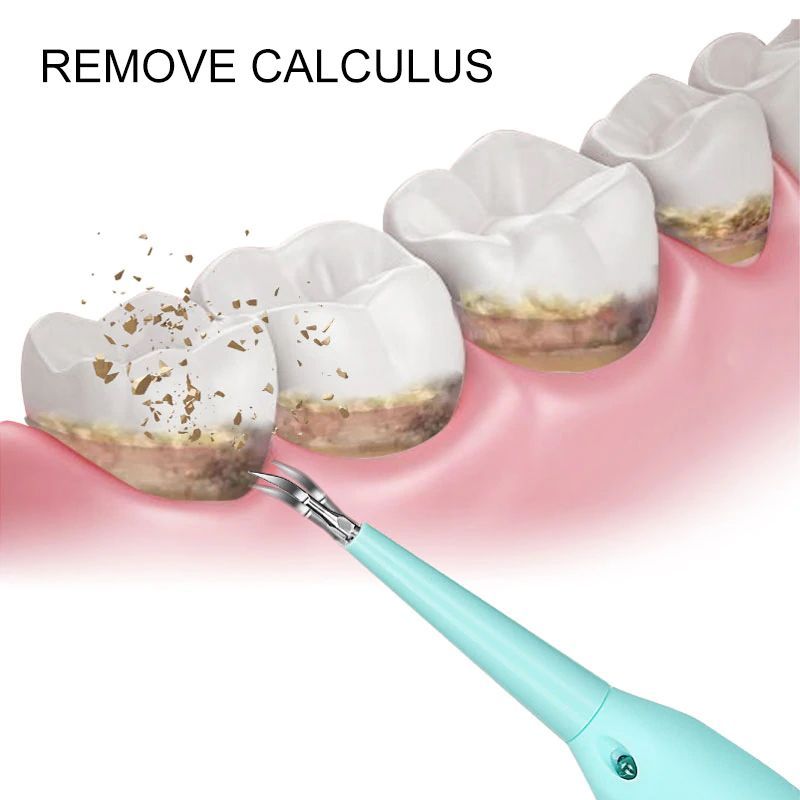 🌸 Ultrasonic dental scaler can clean up teeth stains and solve the majority of your teeth stains effectively.
🌸 Durable & Waterproof IPX6 tooth scraper to stay with you for the longest time.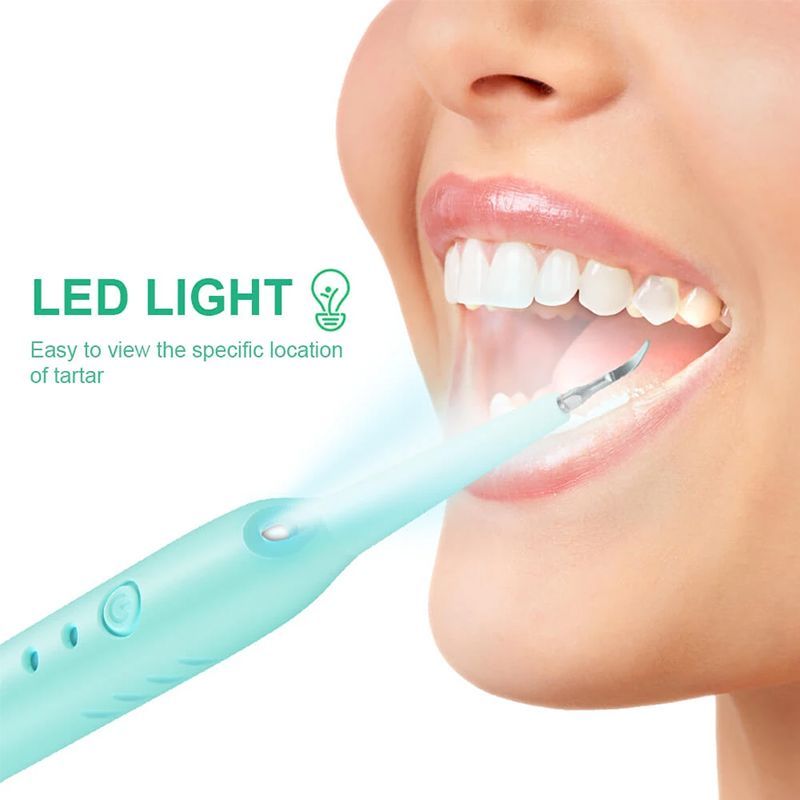 🌸 Safe tooth scarper as it won't hurt your gums, even if they were sensitive.
🌸 Medical & high-quality material with an easy to grip design.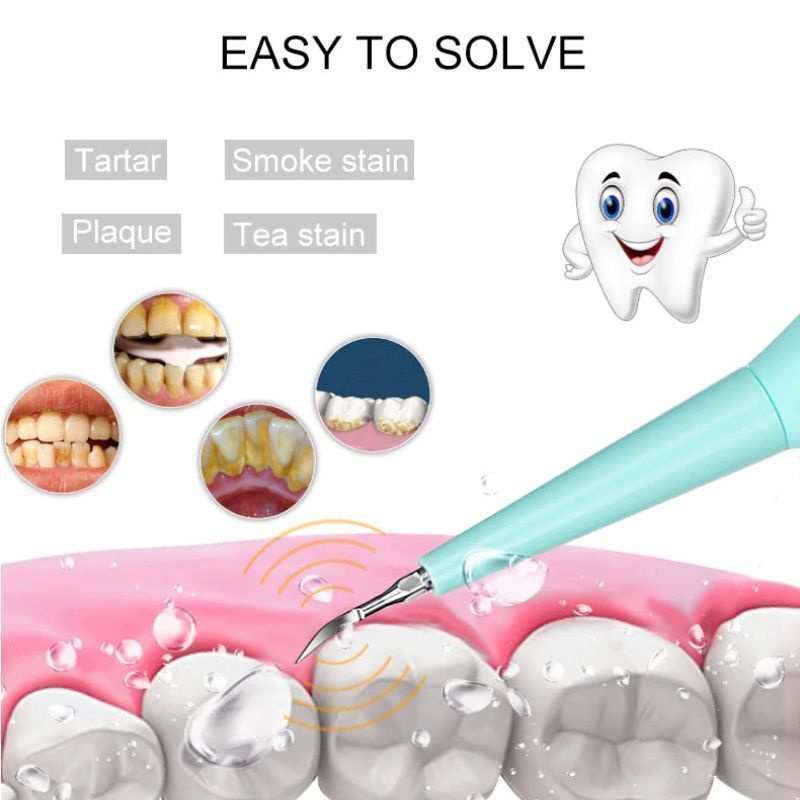 🌸 Easy to use electric tooth cleaner as you can control it with one button.
🌸 USB rechargeable & premium battery material to guarantee a safe experience.
🌸 Adjustable 5 vibration frequency to meet your needs.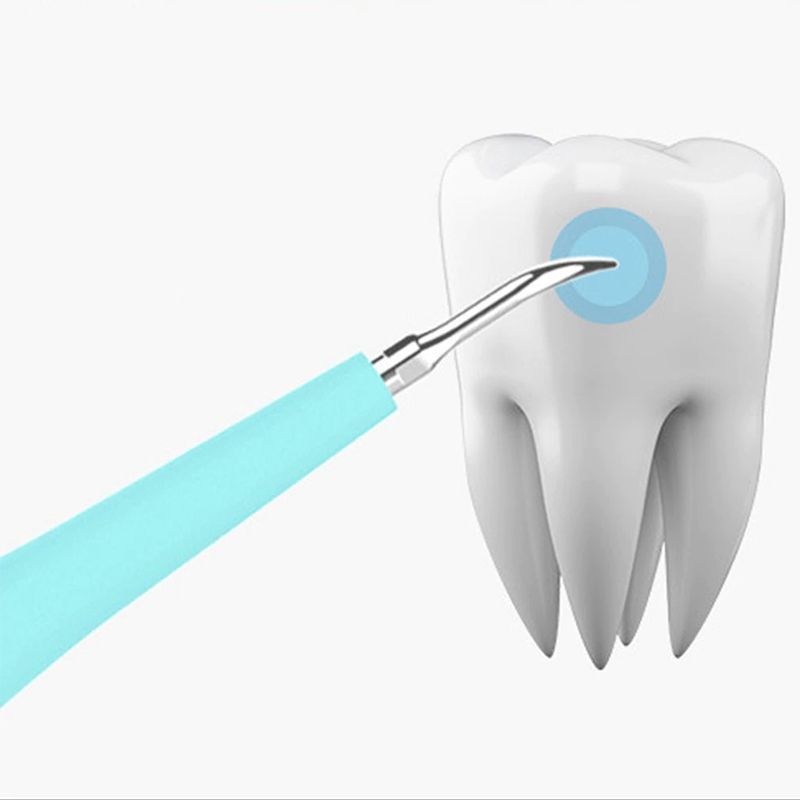 🌸 Specifications
Rated Power: 3.7V
Standby current: 30uA
Adapter: 5V / 5mA
Rated current: 200mA
USB: Rechargeable
Size: 190*30.5*20.5mm
Color: Pink, Green
Material: Alloy steel + Silicone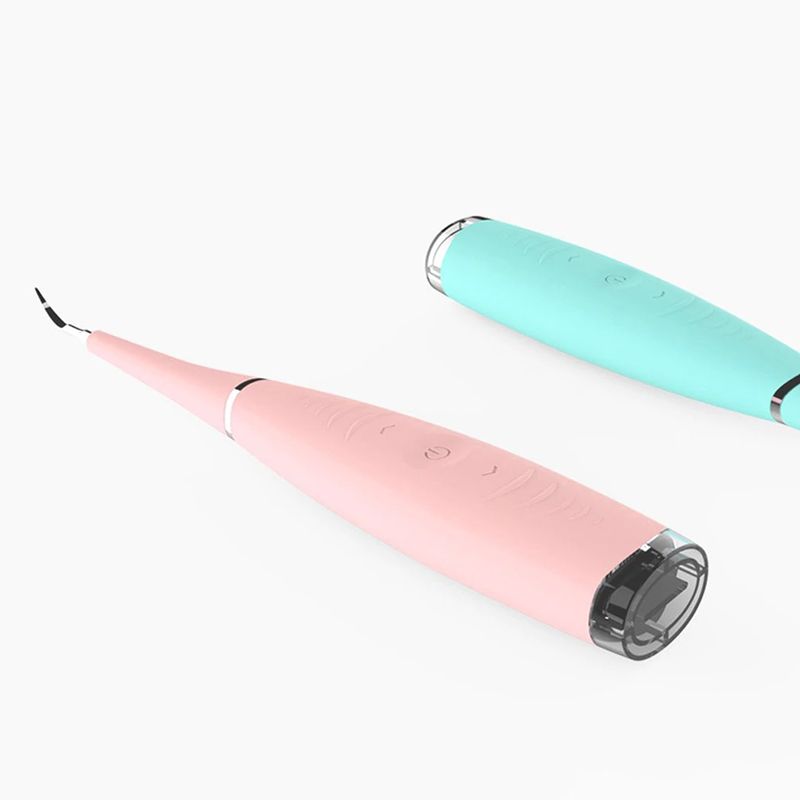 🌸 Package List
1* Sonic Dental Scaler
1* USB Charging Cable
1* User manual